Texas Trickle
The Texas Trickle encourages Texans to rethink how much water they need when they are at the sink. Instead of turning on the faucet to full-blast pressure and wasting water, use just a trickle of water to get the job done! A little water can go a long way when washing our hands or face, brushing our teeth, and rinsing plates or produce.
Why the Texas Trickle?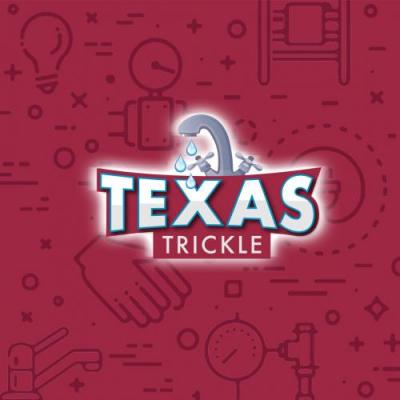 Nearly every resident of our great state has likely been impacted by Texas' severe summer droughts. So that got us to thinking—how can we step up our water conservation efforts even further when our state needs it the most? That's how inspiration struck for the Texas Trickle. Water conservation is important year-round, but it becomes crucial when faced with drought-induced water restrictions.
There's no need to buy an attachment for your sinks or swap out faucets to conserve water. By simply using faucets at a lower pressure, you can reduce your water usage and save money on water bills—especially if everyone in the house joins in!
The Texas Trickle versus Turning Off the Faucet
The best way to conserve water is to turn off the faucet when it's not in use. But, when you do need to run the faucet, using just a trickle can help reduce your water use.
The Texas Trickle is also a good compromise if you need to keep the water running for certain activities. This makes the Texas Trickle an ideal practice for bathroom routines or kitchen cleanup by reducing the amount of water you use.
How does it work?
It's simple: use less water pressure when you're using faucets! Instead of running the faucet full blast, turn it on to a trickle, or slow stream. Less water pressure and reduced flow means less water wasted.